Some might call it a palace, others would call it a mansion: Opulence, history, glamour, relaxation. A place to reminisce with family and friends. These terms have been used for over 30 years to describe this captivating estate high above Palma in Genova. Now, this stately property is looking to reinvent itself and offer its future owners the opportunity to make their life's dream come true in an almost unique property in Mallorca. What a magnificent, elegant property this is, any real estate enthusiast will easily be able to tell from the photos, the location, the impressive panoramic views all the way to the sea, the artwork, the timeless design and the strong and fortified structure of this masterpiece.
It is a rare opportunity, indeed accessible to few, as you get one of the most important and impressive views of the south coast of Mallorca from one of the most coveted hilltops Genova, with a plot size of 7,457 m², surrounded by nature, a swimming pool, ponds, water fountains and a well landscaped lush garden with exotic plants and fruit trees. The luxury villa covers a built-up area of 1,530 m² and was built with the highest quality materials and craftsmanship in the world. Portuguese and Italian marble was used for the bathrooms, which were made by master stonemasons especially for this Mallorca property. Exotic African wood was imported to create wall niches, cabinets and elements that have retained their splendor over the decades. The living and dining areas, terraces, lounges, the 11 bedrooms and 10 bathrooms were thematically designed to reflect the owners' diversity of taste, influenced primarily by their appreciation of Africa with a European blend. It is truly a property worth visiting to get in touch with the feeling of its environment, its magic and its inner and outer splendor that can only be discovered by following the footsteps of the few owners who resided there. Let us show you why we are so impressed by this property and we know you will be too.
Description of the surroundings - Genova
Génova is known on the island for his Mallorcan cuisine, therefore, some well-known Restaurants are in the heart of the village. Génova is very central but very quiet and Palma city center, the airport or the marina Portals Nous can be reached within a few minutes. Although close to the island's capital of Palma, Génova has retained its village character. Located with a fantastic view of the sea and the bay of Palma on a slope, Génova offers winding streets, nice places, church and numerous bars. Even in the winter months, the village is very lively as many residents live in Gènova all year round.
Further equipment
Other Features
Air Condition
Basement
Fireplace
Fitted Kitchen
Garden Use
Guest house
Guest Toilet
Open Kitchen
Pantry Kitchen
ready-furnished
Sea View
Storeroom
Swimming Pool
Washing/Drying Room
8-car garage, water fountains, own water well from a pure source (unique in Mallorca), fully equipped kitchen, ISO windows, service quarters, guest quarters, exotic plants and fruit trees, all mechanical components of the property have always been fully service and updated https://youtu.be/3BgTvBzgjrQ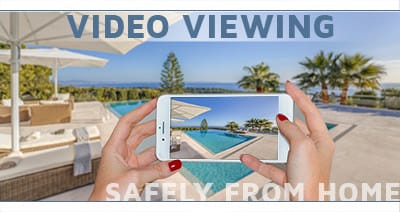 keyboard_arrow_leftPrevious
Nextkeyboard_arrow_right
SEARCH FOR OTHER PROPERTIES
THIS MIGHT ALSO INTEREST YOU