This very attractive townhouse is located in the sought after area of El Molinar, just a few meters of walking distance to the sea and has recently been completely renovated in a very tasteful and high-quality manner. Already when entering the luxurious property one can immediately recognize that no money has been saved here. From the entrance of the house, very practically located next to a spacious garage, and via a few steps one reaches the inviting living room, which is characterized both by its good light incidence, as well as a freestanding, very high-quality designer kitchen with modern Miele appliances, as well as a Bora-hub. The stone kitchen slab in one piece is already a real sight. Large glass doors also give access from here to a beautiful outdoor terrace with a pleasant pool with waterfall, for the summer refreshment. The first floor comprises two guest bedrooms, each with its own bathroom and underfloor heating, as well as heated towels and a generous master suite which also leaves nothing to be desired. Further up then we find a very modern and high-quality designed roof terrace of about 50 m², where beautiful moments with friends and family can be enjoyed. Here as well, an outside shower helps to cool down and you can also see some of the sea. The basement area of ​​the house has been converted into a luxurious and well thought-out wellness spa area, where you can also relax in the winter with a modern sauna, infrared benches and a free-standing bath with a TV. Next to the wellness area there is also a large storage room and over a large window from the garage, all purchases, etc. can be practically introduced directly into the basement, without having to go through the house. All in all, we offer here is a cleverly conceived dream property on the highest level with gas central heating and air conditioning (hot / cold), which for real lovers of high-quality lifestyle, almost leaves no wishes open.
El Molinar and Portixol are a charming area which is also appreciated by many foreigners, such as Scandinavians. In just a minute you can walk to the sea and the popular seaside promenade with a wide selection of sought-after restaurants and cozy cafes. Within a 20 minute walk, the wonderful La Seu Cathedral of Palma can be reached.
Description of the surroundings - Portixol
Portixol is a small village nearby the Mallorquin capital Palma that is very popular by natives. Actually Portixol developed to one of the most popular addresses in Palma de Mallorca that supports the bubbly lifestyle in the region. On the coastal area and the sophisticated harbour are positioned several fancy bars, cycleways and the famous beachclub "Nassau". Above all under gourmets it is no secret anymore that one of the best fish-restaurants on Mallorca are located in Portixol. The surrounding bays and the centre of Portixol are perfect places to enjoy the Mediterranean flair of Mallorca or to do sports. The sandy beach is achieved within less minutes. The international airport from Palma de Mallorca is with a journey time from maximal ten minutes close to Portixol. Many people, who don't want to miss tumultuous city life and still looking for calmness, find in Portixol a place of relaxation. Extremely fascinating is the sight on the farraginous houses that garnish the first line to the ocean in this small locality. The former small fishermen's village developed into an exclusive hotspot that continuously had won much more style. Today Portixol is one of the most expensive residential areas from Palma de Mallorca – for a good reason! Beside trendy minimalistic cocktail-bars and famous beachclubs prime hotels are the secret stars of Portixol – a region that bewared its wayward character until today!
Further equipment
Other Features
Air Condition
Cable/Satellite TV
Swimming Pool
2x5 m pool with waterfall, garage, very high quality designer kitchen with stone cover in one piece, all household and kitchen utensils from Miele, modern Bora cooking hub, elegant and modern LED lighting throughout the house, double glazing, gas central heating, underfloor heating and heated towel rails in the bathrooms, high-quality spa with sauna, infrared benches and rock shower, Fennobed beds. Living room, all bedrooms and spa area equipped with flat screen TV https://www.youtube.com/watch?v=wLKUUS0SLTk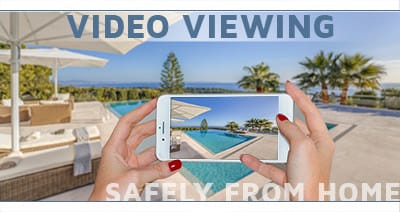 keyboard_arrow_leftPrevious
Nextkeyboard_arrow_right
SEARCH FOR OTHER PROPERTIES
THIS MIGHT ALSO INTEREST YOU