Private Property Mallorca - You can trust our team!
We are your "Trusted Advisor" and have been since 2004. Our credo is "We Listen" and that sets us apart from many others.
Mehr als 700+ zufriedene Kunden
Full Service - Begleitung von A-Z
500+ Mio EUR Sales Volumen
Diskretion, Fairness & Partnerschaft mit unseren Kunden
Bei der Suche nach der richtigen Immobilie für unsere Kunden, richten wir uns ausschließlich nach deren Vorstellungen und Wünsche an eine Mallorca Immobilie. Für uns führt die Suche vom Kunden zum Objekt und nicht umgekehrt. Wir, das Team von Private Property, verstehen uns hier als Ihr Berater und erstellen mit Ihnen gemeinsam ein passendes Suchprofil, um darauf aufbauend schon vor Ihrer Anreise eine Anzahl ausgewählter Objekte zu präsentieren. Das erspart einen unnötigen Besichtigungsmarathon!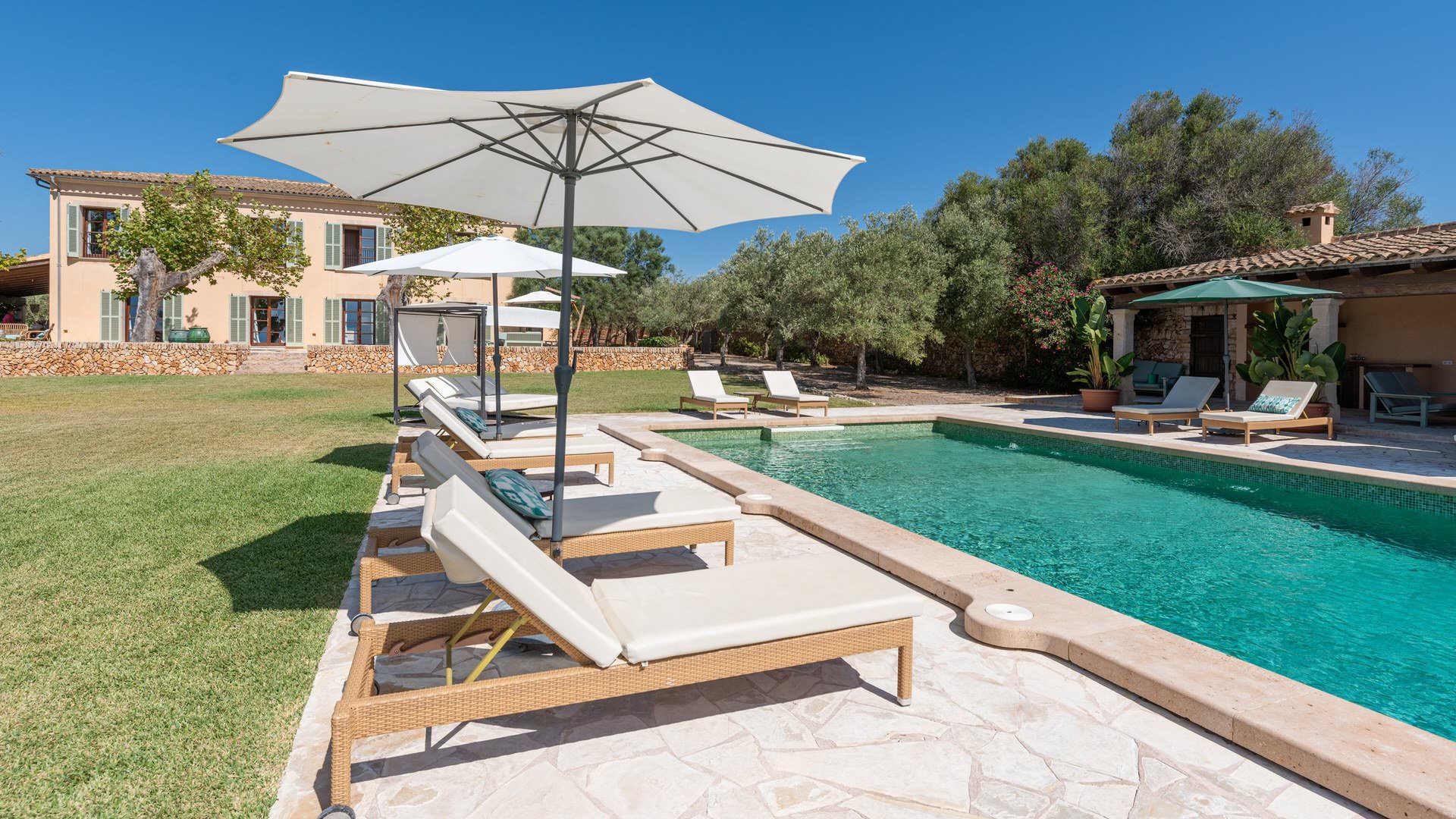 Wie schwierig es ist etwas Passendes zu finden, haben wir vor einigen Jahren selbst erfahren müssen, als wir auf der Suche nach einer privaten Immobilie waren. Das hat uns schlussendlich dazu bewogen, es einfach besser zu machen und dem Kunden wirklich nur das zu präsentieren, wonach er auch tatsächlich sucht. In den letzten Jahren haben wir unser Netzwerk erweitert und sind zu Ihrem Vorteil enge Kooperationen mit Banken, Maklerkollegen, Rechtsanwälten und Bauträgern eingegangen, um Ihnen so den besten Service bieten zu können. Sie profitieren von unseren Verbindungen, ohne das Ihnen dadurch zusätzliche Kosten entstehen oder der Preis Ihres zukünftigen Eigentums in die Höhe getrieben wird.
Egal ob Sie auf der Suche nach einer exklusiven Villa, einem Meerblick-Apartment oder einer idyllischen Finca sind, wir finden IHRE perfekte Mallorca Immobilie.
Unsere zahlreichen zufriedenen Kunden und die daraus resultierenden Empfehlungen, bestärken uns darin unserer Philosophie weiterhin zu folgen und unseren Kunden das eine Objekt zu finden, das sich wie maßgeschneidert für Sie anfühlt.
Mallorca's luxury real estate defies the Corona crisis
Viewings in advance by video call and purchase transactions by power of attorney via a trustee have become standard in times of Corona and the accompanying travel restrictions and are reviving the still very active property market. Since the beginning of the pandemic, the high-end segment of luxury real estate on Mallorca has not only shown stable prices, but some of them are also more sought after than they have been for a long time. Above all, we have noticed a higher demand for properties in the countryside. Because the finca with lots of space and privacy is in demand as never before in times of lockdown and social distance. Mallorca is and remains very popular, despite the difficult developments and political tensions worldwide. The Balearic island with its political stability guarantees a safe environment for real estate investments in the future and remains one of the hotspots in the entire Mediterranean region.
Luxury properties in the southwest of Mallorca are still in high demand, especially in the municipality of Calvía (Bendinat, Puerto Portals, Costa d'en Blanes), Puerto Andratx and also in the noble suburb of Palma in Son Vida. But there is also a lot of demand for fincas in the Santanyi area, Ses Salines or in the centre of the island, in the area of Alaro or Santa Maria. Potential buyers should pay particular attention to the location and a good price-performance ratio. For wealthy clientele, the island offers a low crime rate and a high quality of life. Furthermore, Mallorca offers a first-class infrastructure of international schools, medical facilities and air connections.
Are you thinking about investing in your future and especially in a better quality of life for you and your family? Then now is the perfect time. We currently have approx. 1000 properties on offer (approx. 50% offline) and would be happy to give you a video tour of your dream home in advance.
We look forward to getting in touch with you! Thank you for your trust and have fun discovering our real estate portfolio.
Sandra & Andreas Dinges (owners)
and the whole team of
Private Property Mallorca
What else do you need to consider once you have found your dream property?
If you have found your future holiday property on Mallorca with us, we will help you with the next steps. One of the most important steps at the beginning is to apply for a Spanish tax number, the NIE, as well as to open a bank account and, if necessary, to apply for bank financing. Before a notary appointment, a so-called option contract (preliminary contract, private purchase contract) is usually signed, which is accompanied by a detailed examination of the property (due diligence) and the entire legal situation. Of course, a building surveyor is also commissioned if a technical examination has to be carried out. In the further course of the inspection, the entry in the land register (property register) is checked to determine who is officially the owner of the property, whether the actual condition of the property corresponds to the entries in the register and whether further mortgages or other things are entered which are important for a sale. A cadastral extract is also obtained to determine whether the cadastral data correspond with the land register. The next step is to obtain the bills for the last few years for rubbish charges and municipal taxes and to check with the town hall whether there are any public-law measures against the property. These are just a few important points where we support and accompany you after the purchase decision - in most cases, of course, also with legal advice.