BUYING A LUXURY PROPERTY IN MALLORCA
Private Property Mallorca - You can trust our team!
We are your "Trusted Advisor" and have been since 2004. Our credo is "We Listen" and that sets us apart from many others.
More than 700+ satisfied customers
Full service - support from A-Z
500+ million EUR sales volume
Discretion, fairness & partnership with our clients
In the search for the right property for our clients, we focus exclusively on their ideas and wishes for a Mallorca property. For us, the search leads from the customer to the property and not vice versa. We, the team of Private Property Mallorca, see ourselves as your real estate consultant and create a suitable search profile together with you, in order to present a number of selected properties before your arrival. This saves you an unnecessary viewing marathon!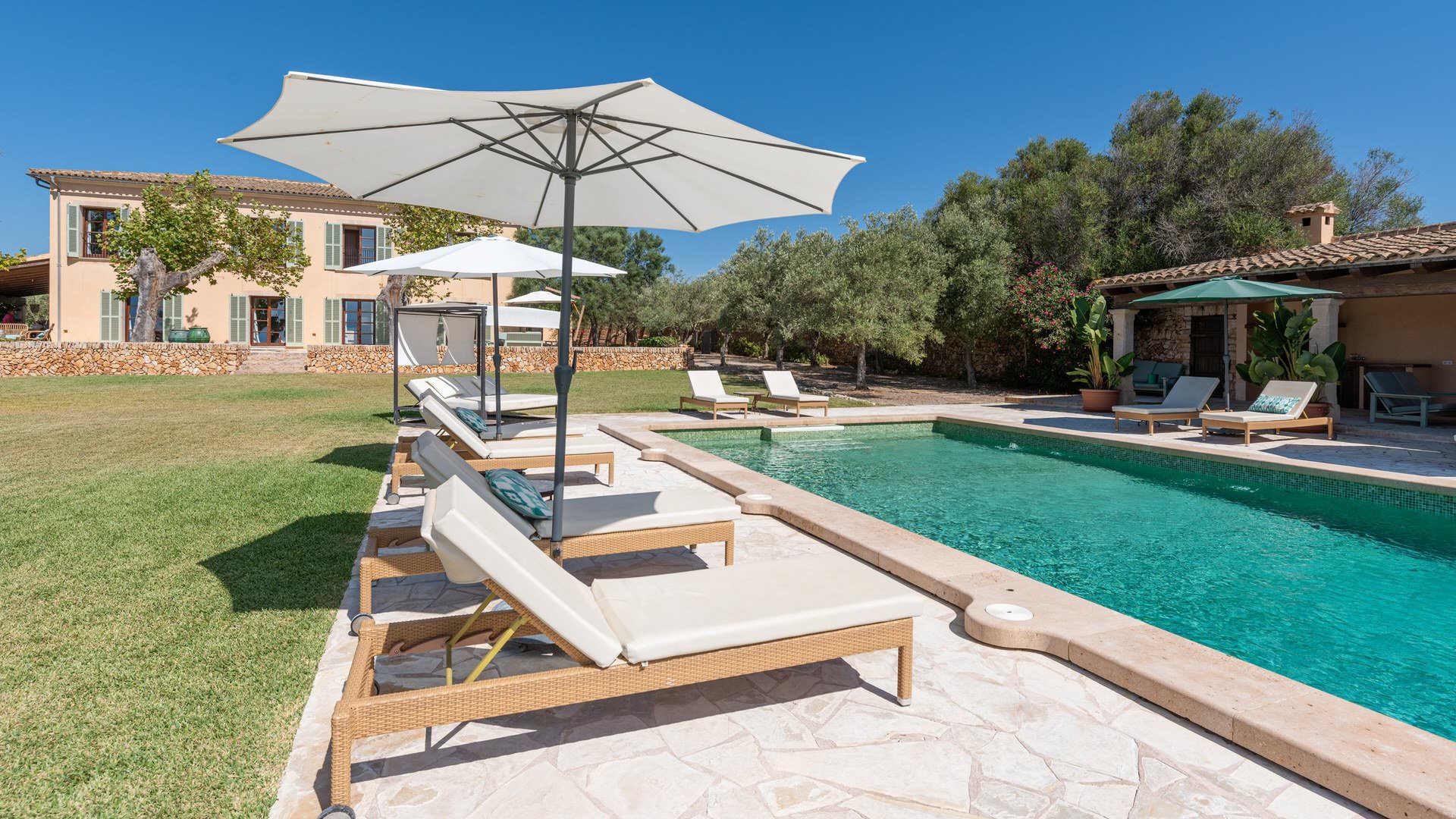 A few years ago, we experienced for ourselves how difficult it is to find a property on Mallorca when we were looking for a private property. This finally led us to simply do it better and to really only present the customer with what he is actually looking for. In recent years we have expanded our network and entered into close cooperation with banks, brokerage colleagues, lawyers and property developers for your benefit, in order to be able to offer you the best service. You benefit from our network without incurring additional costs or driving up the price of your future property.
Whether you are looking for an exclusive villa, an apartment with sea views or a traditional finca, we will find YOUR perfect Mallorca property.
Our numerous satisfied customers and the resulting recommendations encourage us to continue to follow our philosophy and to find the right luxury property for our customers.
Luxury properties in Mallorca defy the Corona crisis
Viewings in advance by video call and purchase transactions by power of attorney via a trustee have become standard in times of Corona and the accompanying travel restrictions and are reviving the still very active property market on Mallorca. Since the beginning of the pandemic, the high-end segment of luxury real estate on Mallorca has not only been stable in price, but also in some cases more sought-after than it has been for a long time. Above all, we have noticed a higher demand for fincas in the countryside. Because the finca with lots of space and privacy is in demand as never before in times of lockdown and social distance. Mallorca is and remains very popular, despite the difficult developments and political tensions worldwide. The Balearic island with its political stability guarantees a safe environment for real estate investments in the future and remains one of the hotspots in the entire Mediterranean region.
Luxury properties in Mallorca are still in high demand, especially in the southwest in the municipality of Calvía (Bendinat, Puerto Portals, Costa d'en Blanes), Puerto Andratx and also in the noble suburb of Palma in Son Vida. But there is also a lot of demand for fincas in the Santanyi area, Ses Salines or in the centre of the island, in the area of Alaro or Santa Maria. Potential buyers should pay particular attention to the location and a good price-performance ratio. For affluent clientele, Mallorca offers a low crime rate and a high quality of life. Furthermore, the island offers a first-class infrastructure of international schools, medical facilities and air connections.
Are you thinking about investing in your future and especially in a better quality of life for you and your family? Then now is the perfect time. We currently have approx. 1000 luxury properties on offer (approx. 50% offline) and would be happy to give you a video tour of your dream home in advance.
We look forward to getting in touch with you! Thank you for your trust and have fun discovering our real estate portfolio.
Sandra & Andreas Dinges (owners)
and the whole team of
Private Property Mallorca
What else do you need to consider once you have found your dream property?
If you have found your future holiday property on Mallorca with us, we will help you with the next steps. One of the most important steps at the beginning is to apply for a Spanish tax number, the NIE, as well as to open a bank account and, if necessary, to apply for bank financing. Before a notary appointment, a so-called option contract (preliminary contract, private purchase contract) is usually signed, which is accompanied by a detailed examination of the property (due diligence) and the entire legal situation. Of course, a building surveyor is also commissioned if a technical examination has to be carried out. In the further course of the inspection, the entry in the land register (property register) is checked to determine who is officially the owner of the property, whether the actual condition of the property corresponds to the entries in the register and whether further mortgages or other things are entered which are important for a sale. A cadastral extract is also obtained to determine whether the cadastral data correspond with the land register. The next step is to obtain the bills for the last few years for rubbish charges and municipal taxes and to check with the town hall whether there are any public-law measures against the property. These are just a few important points where we support and accompany you after the purchase decision - in most cases, of course, also with legal advice.