2.990.000 €
2.990.000 €
WE ARE YOUR TRUSTED ADVISOR FOR LUXURY PROPERTIES IN MALLORCA
Full Service -
Support from A-Z
800+ Properties
in stock on Mallorca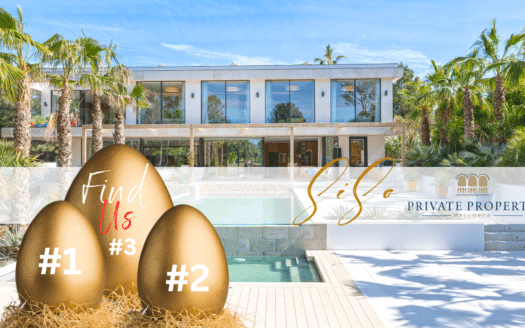 On April 1, we have hidden 3 GOLDEN EGGS for you on our website www.privatepropertymallorca.com. Each GOLDEN EGG masks a dream property.
Continue reading
Time to act: from new thinking to new actionAs in previous years, we will be discussing with outstanding personalities whom you can only experience internally and live on site and not online
...
Continue reading
The dark and cool limestone caves on the outskirts of Porto Cristo have become one of the most popular destinations on Mallorca. Groups hike along 1200m of level trails and explore the magni
...
Continue reading
OUR CLIENTS TRUST IN MORE THAN 15+ YEARS OF EXPERTISE
Thank you for your trust and have fun discovering our real estate portfolio!