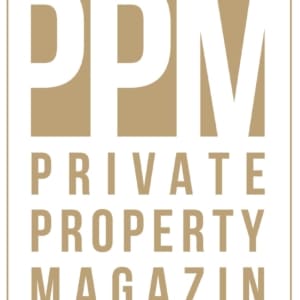 Winter Wonders: Family-Friendly Activities in Mallorca
As the temperatures drop and the crowds thin out, the island transforms into a serene haven, providing the perfect backdrop for family bonding. In this article, we will explore some delightful family-friendly activities, including local workshops and small excursions, that you and your kids can enjoy during the winter months in Mallorca.
Artistic Exploration in Palma:
Palma, the capital city of Mallorca, offers a plethora of artistic workshops that cater to both adults and children. Consider enrolling your kids in a local art class where they can unleash their creativity through painting, sculpture, or crafts. These workshops often provide a nurturing environment for children to express themselves while learning about the rich artistic heritage of the region.
Mallorca is renowned for its delectable cuisine, and what better way to bond with your kids than through a hands-on culinary experience? Join a family-friendly cooking class where you can learn to prepare traditional Balearic dishes together. From ensaïmadas (local pastries) to sobrassada (spiced sausage), the experience will not only tantalize your taste buds but also create lasting memories.
Nature Trails and Bird Watching:
Embrace the crisp winter air by exploring Mallorca's natural beauty through family-friendly nature trails. The island boasts stunning landscapes, from lush mountains to serene beaches. Consider taking a leisurely walk in the S'Albufera Natural Park, a wetland reserve that becomes a haven for migratory birds during the winter months. Bird watching can be a fascinating and educational activity for children, fostering an appreciation for the diverse ecosystems around them.
Historical Exploration in Valldemossa:
Escape to the charming village of Valldemossa, where history comes alive amidst cobbled streets and ancient architecture. Explore the historic Carthusian Monastery and immerse your family in the cultural heritage of Mallorca. Consider joining a family-friendly guided tour that caters specifically to children, offering engaging stories and interactive activities to make the experience both educational and entertaining.
Interactive Science Workshops:
Stimulate your child's curiosity with interactive science workshops. Palma's interactive science museum, Es Baluard Museu d'Art Modern i Contemporani de Palma, often hosts family-friendly events and workshops during the winter months. These hands-on activities allow children to explore scientific concepts in a fun and engaging way, making learning an exciting adventure.
Beachcombing and Seashell Art:
Even in winter, Mallorca's beaches exude a serene beauty. Take your family on a beachcombing adventure, searching for seashells and other treasures washed ashore. Afterward, engage in a creative session of seashell art back at your accommodation. This simple yet delightful activity allows your children to connect with nature while expressing their artistic flair.
Mallorca's winter season opens up a treasure trove of family-friendly activities that go beyond the typical summer beach experience. Whether you're exploring the rich cultural heritage, engaging in hands-on workshops, or immersing yourselves in nature, the island offers a diverse range of experiences that will create cherished memories for you and your children. Embrace the tranquility of Mallorca in winter and discover a new side of this enchanting destination with your family.
HOUSE FOR SALE IN MALLORCA