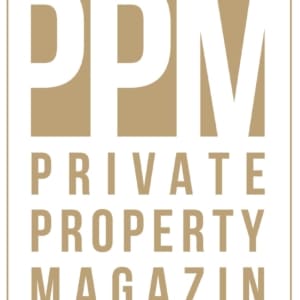 Mallorca's Hottest Real Estate Investment Areas: Where to Look in 2024
Mallorca, the picturesque Mediterranean island known for its stunning beaches, rich cultural heritage, and vibrant lifestyle, has long been a desirable destination for tourists and investors alike. In recent years, the island's real estate market has been booming, drawing in investors from around the globe. If you're considering investing in Mallorca's real estate market in 2024, it's crucial to stay ahead of the curve and identify the hottest investment areas that offer the most potential for growth. In this article, we'll explore the updated list of the most promising investment areas in Mallorca, including up-and-coming neighborhoods, urban regeneration projects, and areas with high potential for growth.
1. Properties in Palma de Mallorca: The Timeless Classic
Palma de Mallorca, the island's capital, remains a timeless classic when it comes to real estate investment. With its historic charm, lively atmosphere, and a plethora of cultural and culinary delights, Palma consistently attracts investors. The Old Town, also known as "Casco Antiguo," stands as a prime location within Palma. Its narrow cobblestone streets, historic buildings, and boutique shops make it a magnet for those seeking an authentic Mediterranean lifestyle. Additionally, the city is undergoing various urban regeneration projects, enhancing the appeal of its already attractive real estate market.
2. Properties in Portixol and Molinar: Beachfront Bliss
If beachfront properties are your focus, look no further than the neighborhoods of Portixol and Molinar. These coastal areas, located just east of Palma, have been gaining popularity among investors. The proximity to the city center, stunning sea views, and a laid-back atmosphere make them ideal for both vacation homes and long-term investments. These areas are set to continue their growth as demand for beachfront properties remains high.
3. Properties in Santa Catalina: The Hipster Haven
Santa Catalina, a trendy neighborhood adjacent to Palma's center, has become a hipster haven in recent years. Known for its vibrant street art, bohemian atmosphere, and a plethora of bars and restaurants, Santa Catalina appeals to a younger, urban demographic. Real estate prices here have been steadily rising, making it a hotspot for investors looking to capitalize on the area's growing popularity.
4. Properties in Port Andratx: Luxury Living
For those seeking luxury and exclusivity, Port Andratx remains a top choice. This upscale coastal village on the southwest coast of Mallorca offers some of the island's most opulent properties. With its marina, upscale boutiques, and fine dining options, Port Andratx caters to a high-end clientele. The demand for luxury properties here continues to rise, making it an attractive option for investors looking for a premium real estate experience.
5. Properties in Llucmajor: The Hidden Gem
Llucmajor, situated in the southern part of the island, is often referred to as Mallorca's hidden gem. While it may not be as well-known as some of the other areas, Llucmajor offers a unique investment opportunity. The town's historic center is charming and filled with traditional architecture, and its surrounding countryside is dotted with vineyards and picturesque landscapes. As demand for properties in more tranquil, rural settings increases, Llucmajor is poised to become a noteworthy investment destination.
6. Properties Son Espanyolet: Up-and-Coming Gem
For those looking for up-and-coming neighborhoods, Son Espanyolet in Palma deserves attention. This once overlooked area has recently undergone a transformation, attracting a younger, creative crowd. With its blend of traditional architecture and modern flair, Son Espanyolet is rapidly becoming a trendy residential spot. As the neighborhood continues to evolve, it offers a promising investment opportunity for those with a forward-looking perspective.
7. Urban Regeneration Projects: Palma's Future
Apart from specific neighborhoods, it's essential to keep an eye on Palma's ongoing urban regeneration projects. The city is investing in transforming former industrial areas, such as El Jonquet, into vibrant residential and commercial zones. These projects not only contribute to Palma's revitalization but also offer lucrative investment potential as the city expands and evolves.
In conclusion, Mallorca's real estate market remains a beacon for investors seeking a piece of Mediterranean paradise. While classic locations like Palma de Mallorca and Port Andratx continue to shine, up-and-coming neighborhoods and urban regeneration projects present exciting opportunities. As you consider investing in Mallorca's real estate in 2024, take a comprehensive look at the island's diverse offerings to find the perfect fit for your investment goals. Whether it's luxury living, beachfront bliss, or hidden gems, Mallorca has something for every investor seeking high potential for growth. Remember that in the dynamic world of real estate, staying ahead of the curve is the key to successful investments, and Mallorca is a market that promises a bright future for savvy investors.