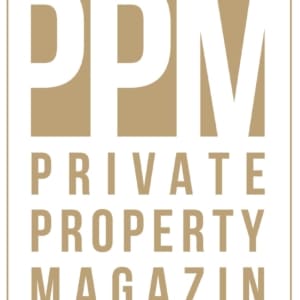 Fitness and Wellness Escapes in Mallorca: Rejuvenate Your Body and Mind
Mallorca offers more than just stunning beaches and vibrant nightlife. It's also a perfect destination for those seeking to revitalize their body and mind through wellness retreats, fitness activities, and rejuvenating spas. Whether you're a fitness enthusiast or simply looking to unwind in a tranquil environment, Mallorca has something to offer for everyone. In this guide, we'll take you on a journey through the best wellness retreats, fitness experiences, and luxurious spas that Mallorca has to offer.
Wellness Retreats:
Son Net Wellness Retreat: Nestled in the picturesque Tramuntana Mountains, Son Net Wellness Retreat provides a serene setting for reconnecting with yourself. This retreat offers yoga and meditation classes, healthy gourmet meals, and holistic spa treatments to help you relax and rejuvenate.
Castell Son Claret: Located in a historic castle, Castell Son Claret is a sanctuary of tranquility. Their wellness programs include personalized fitness sessions, mindfulness workshops, and spa therapies amidst lush gardens, making it an ideal escape for those seeking balance.
Fitness Activities:
Hiking in the Tramuntana Mountains: The UNESCO-listed Tramuntana Mountains provide a stunning backdrop for outdoor enthusiasts. There are several excellent starting points, including Biniaraix, Lluc, and Valldemossa, so choose a route, lace up your hiking boots, and explore the network of scenic trails, offering breathtaking views and a chance to connect with nature.
Cycling Along the Coast: Mallorca is a popular destination for cyclists, with its smooth roads and diverse terrain. Rent a bike and embark on a coastal journey, enjoying the fresh sea breeze and stunning vistas along the way, or head inland for beautiful views of the mountains and villages with traditional houses made of stone.
Water Sports in Palma: For those who prefer the water, head to the beaches of Palma, Alcudia, or Capdepera/ Cala Mesquida for windsurfing, and almost anywhere along the coast for paddleboarding or kayaking. The crystal-clear waters of the Mediterranean Sea are perfect for an aquatic adventure.
Rejuvenating Spas:
Belmond La Residencia Spa: Set in a 16th-century manor, this spa is an oasis of relaxation. Indulge in luxurious treatments such as hot stone massages, facials, and hydrotherapy baths while surrounded by beautiful gardens.
St. Regis Mardavall Mallorca Resort Spa: Overlooking the Mediterranean, this spa offers a range of wellness therapies, including seaweed wraps, aromatherapy, and couples' massages. After your treatment, unwind in their hydrotherapy pool with sea views.
Zafiro Palace Palmanova Spa: This modern spa boasts an extensive wellness menu, including a Finnish sauna, Turkish bath, and ice fountain. Pamper yourself with a deep-tissue massage or enjoy the relaxation area's peaceful ambiance.
Mallorca's wellness retreats, fitness activities, and rejuvenating spas provide a harmonious blend of relaxation and rejuvenation. Whether you're hiking in the mountains, cycling along the coast, or indulging in spa treatments, Mallorca offers the perfect escape to revitalize your body and mind. So, pack your bags and embark on a journey to wellness in this beautiful Mediterranean paradise. Your body and soul will thank you for it.