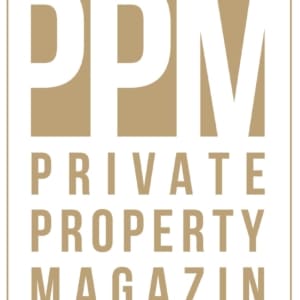 The process of searching for a residence in Spain on the Internet can be daunting, with a vast amount of information about property listings that are often duplicated or no longer available for sale. Moreover, the information presented is frequently poor and inaccurate, and seeking further details from sales agents can lead to harassment by numerous parties. This inefficient and frustrating approach also results in missing out on potential hidden listings. Additionally, there is a significant risk associated with entrusting sales agents who may not genuinely prioritize the buyer's interests, leading to conflicts of interest and potential legal, technical, or pricing issues with the property.
To mitigate these risks and optimize the property search process, the most suitable approach is to engage an professional Real Estate Agency who acts as a bespoke purchase advisor. At Private Property Mallorca, our sole focus is sourcing properties and guiding luxury home buyers throughout the entire process, maintaining objectivity and independence. By choosing our services, clients can benefit from our extensive local network and property expertise, with the convenience of having a single point of contact. We bring a wide range of available properties to the table, including those not publicly advertised.
Top 9 reasons to engage Private Property Mallorca:
We Listen!
Time Efficiency:Avoid wasting valuable time and the frustration of sifting through endless Internet listings.
Extensive Network:Benefit from our trusted local network, ensuring access to all relevant properties for sale, including off-market offerings.
Avoiding Conflicts of Interest: Steer clear of sales agents who prioritize their interests over yours, minimizing potential pitfalls.
Expert Guidance: Receive professionally organized viewings, scheduled promptly, and guided by a dedicated purchase advisor.
Unbiased Negotiations:Your experienced purchase advisor will negotiate solely with your interests in mind.
Thorough Due Diligence:Rely on renowned and objective specialists to execute due diligence on your behalf.
Financial and Tax Advice: Access trusted local banks and international tax advisors for expert advice on financing and tax implications.
Comprehensive Support:Benefit from continuous guidance throughout the entire purchase process, from initial viewing to finalizing deeds.
Streamlined Service Network:Quick access to a reliable local service network for insurance, renovation, decoration, garden and pool maintenance, security, and property management.
Engaging Private Property Mallorca offers a highly effective solution for purchasing luxury homes in Mallorca. With our expertise, extensive networks, and commitment to unbiased representation, we ensure a streamlined and secure process for acquiring the ideal property, free from risks associated with conventional property search methods.
Stay in touch with us and feel free to reach out for more details.
We Listen!
Designed by Freepik
Properties for sale in Mallorca