Finca Es Cabàs – a place you will never forget
Finca Es Cabàs - a place you will never forget
Finca Es Cabàs has been inhabited and cultivated for thousands of years, with all the people before us leaving their mark on the land. This beautifully restored ancient property of Talaiotic and Moorish origin is located at the foot of the Serra de Tramuntana just 15 minutes from Palma. The farmhouse itself is of Moorish origin and on the surrounding peaks of the finca you will find other remains from Roman and Talaiotic times. Apart from archaeological curiosities, we know that the building was historically used exclusively for agricultural purposes such as olive oil production, livestock breeding and storage. The house has been tastefully restored, maintaining the integrity of the space to preserve a beautiful part of Mallorca's history.
Es Cabás offers its guests all the modern comforts but at the same time impresses with the authentic feel of times gone by. Es Cabàs was once one of the most productive fincas on the island. Although the scale of production has drastically decreased over the centuries, we still produce a range of organic products using traditional methods.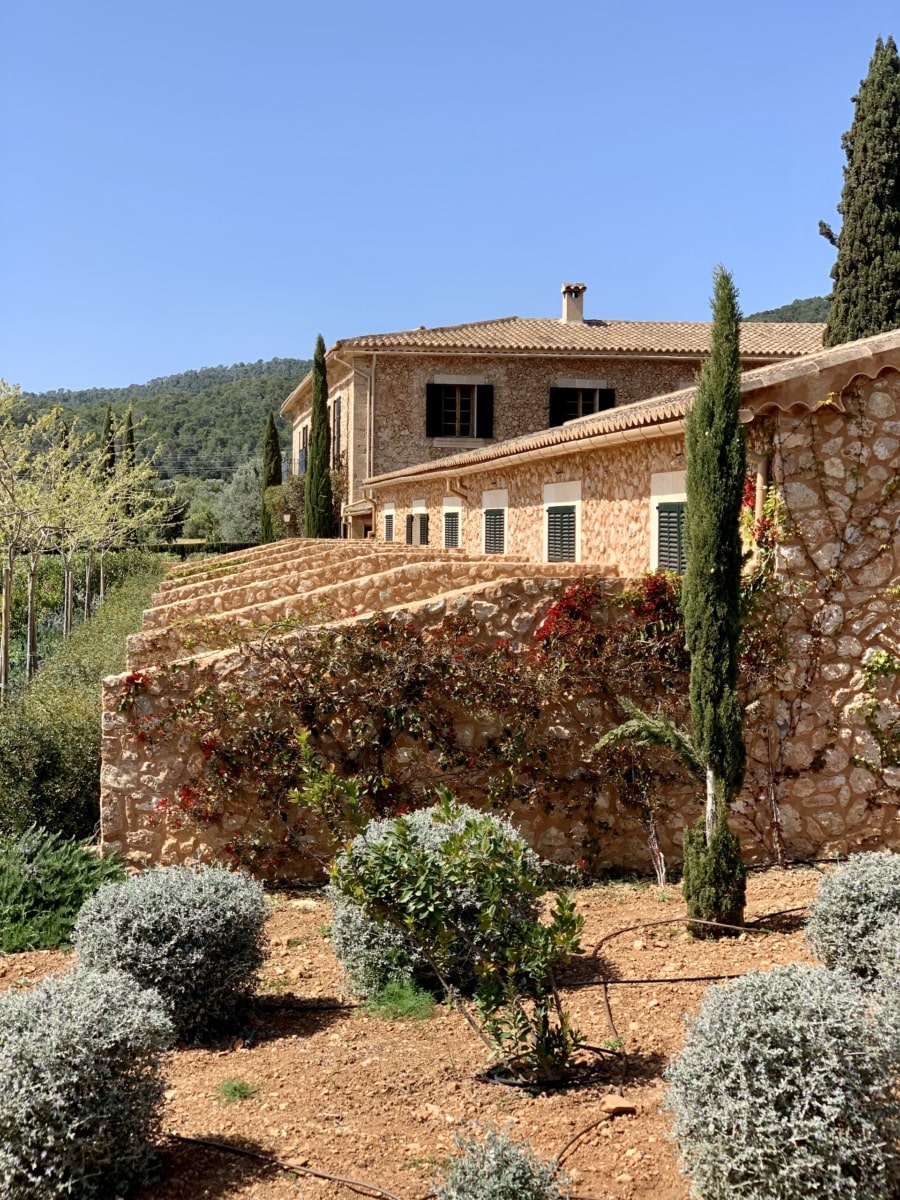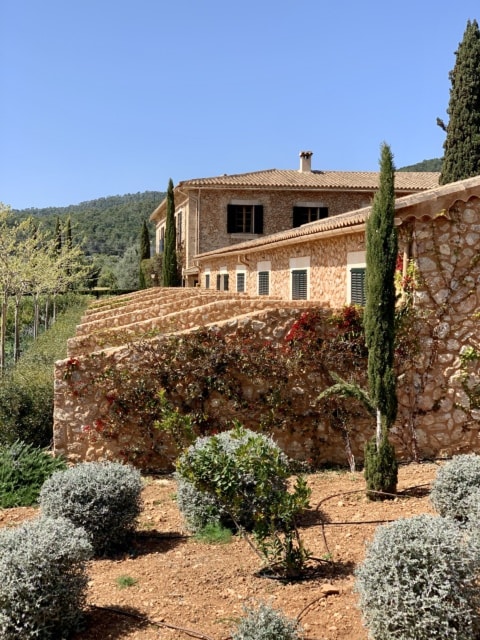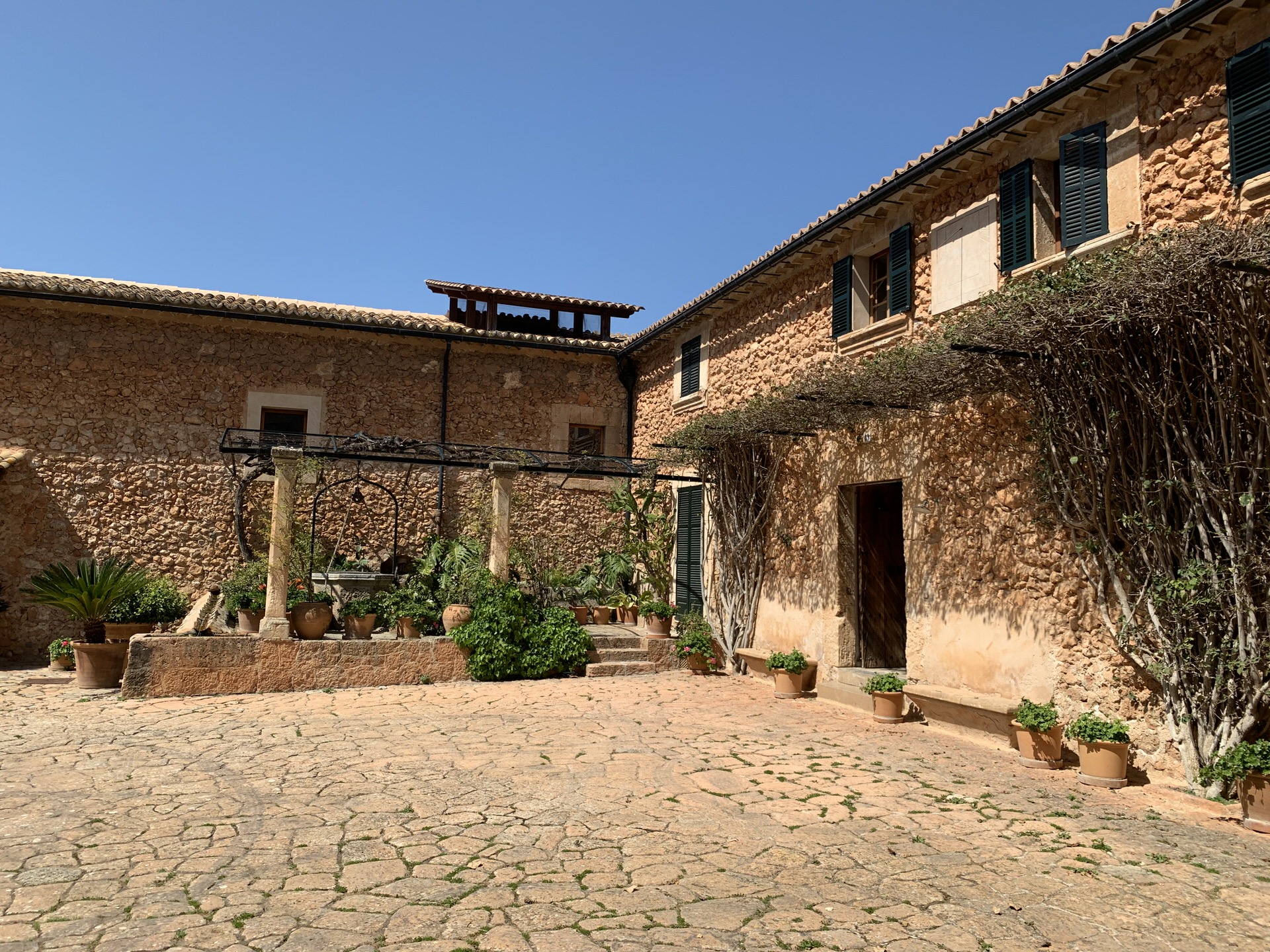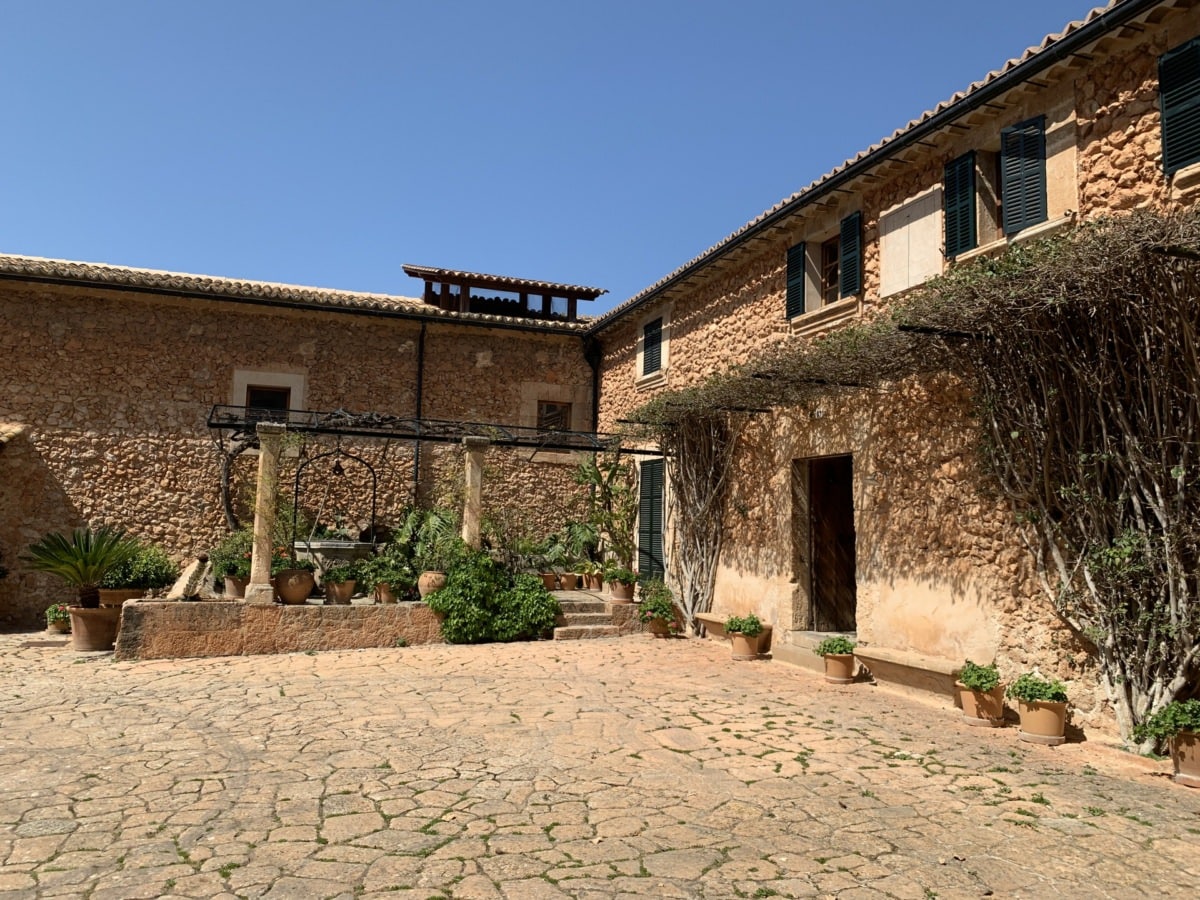 What can you experience on the finca?
The olive groves in Es Cabàs consist exclusively of genuine Mallorcan olive trees, which only come from a grafting process and are hundreds of years old. From these genuine, hand-picked Mallorquin olives, an extra virgin olive oil is pressed in small quantities and bottled just a few kilometres from the finca. The product of a long tradition of organic farming, the olive oil is making a name for itself in the industry for its purity, taste and the traditional methods used in its production. Of course, wine tastings are also offered. Of course, the finca is also home to many animal inhabitants such as Mallorcan goats, donkeys, black pigs, horses and sheep.
Finca es Cábas is a place of tranquillity and the current owners have spared no effort to give guests a real insight into Mallorca's agricultural roots and traditions. The finca invites you to take long walks, discover Mallorca's nature at its best or enjoy a picnic in the countryside with local produce. Located in the heart of the Mallorcan countryside at the foot of the Serra de Tramuntana, Es Cabàs offers a dreamlike setting for holistic (yoga) retreats. The indoor and outdoor spaces are perfect for holding classes and workshops.