Villages of Mallorca - we present: Montuiri
Montuiri is situated on a hilltop about 30 km from Palma and is the best example of traditional rural Mallorca surrounded by beautiful stone windmills. It is situated between the towns of Algaida and Villafranca de Bonany and Petra, Sineu or Porreres are also not far away. Llucmajor with its shopping/restaurant facilities is also only a few minutes drive away.
Montuiri is on the way to Manacor, the "furniture capital" of Mallorca and is also centrally located to Palma airport. The name of the village comes from Latin and translates as "mountain town". The 8 windmills of Montuiri are the symbol of this beautiful little village. The main products are cereals and almonds, but high quality products such as sea salt, honey and olive oil can also be found there. In the meantime, however, Montuiri has also become a very popular place to live for locals and foreigners who settle here in their holiday finca. The popularity has its reasons - the special charm of this area, the casual atmosphere and the good access to Palma move many buyers to settle here.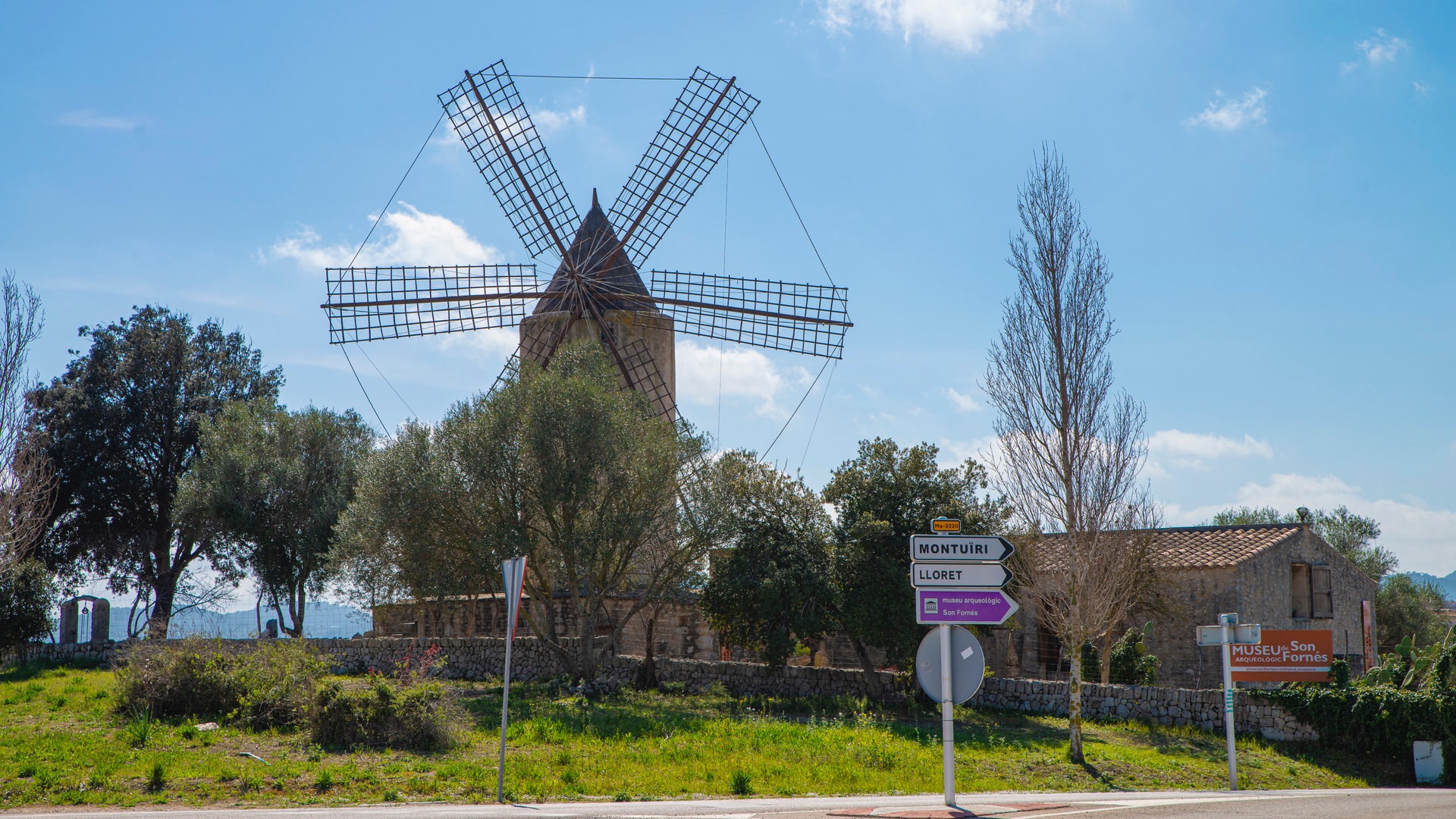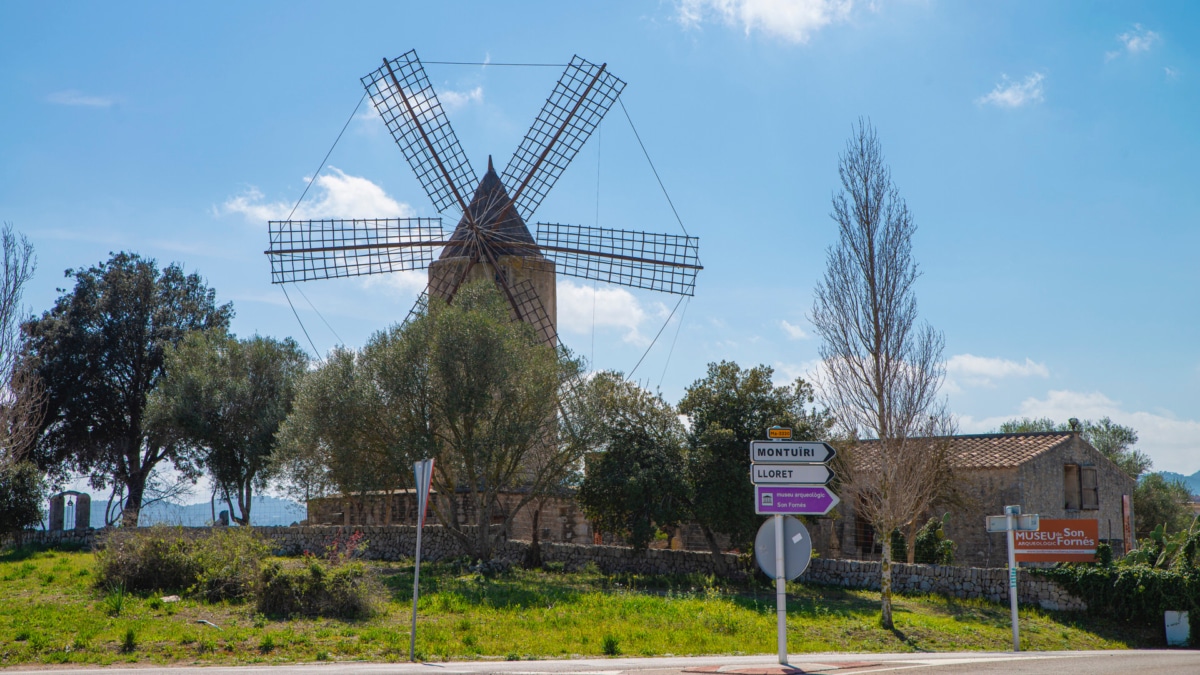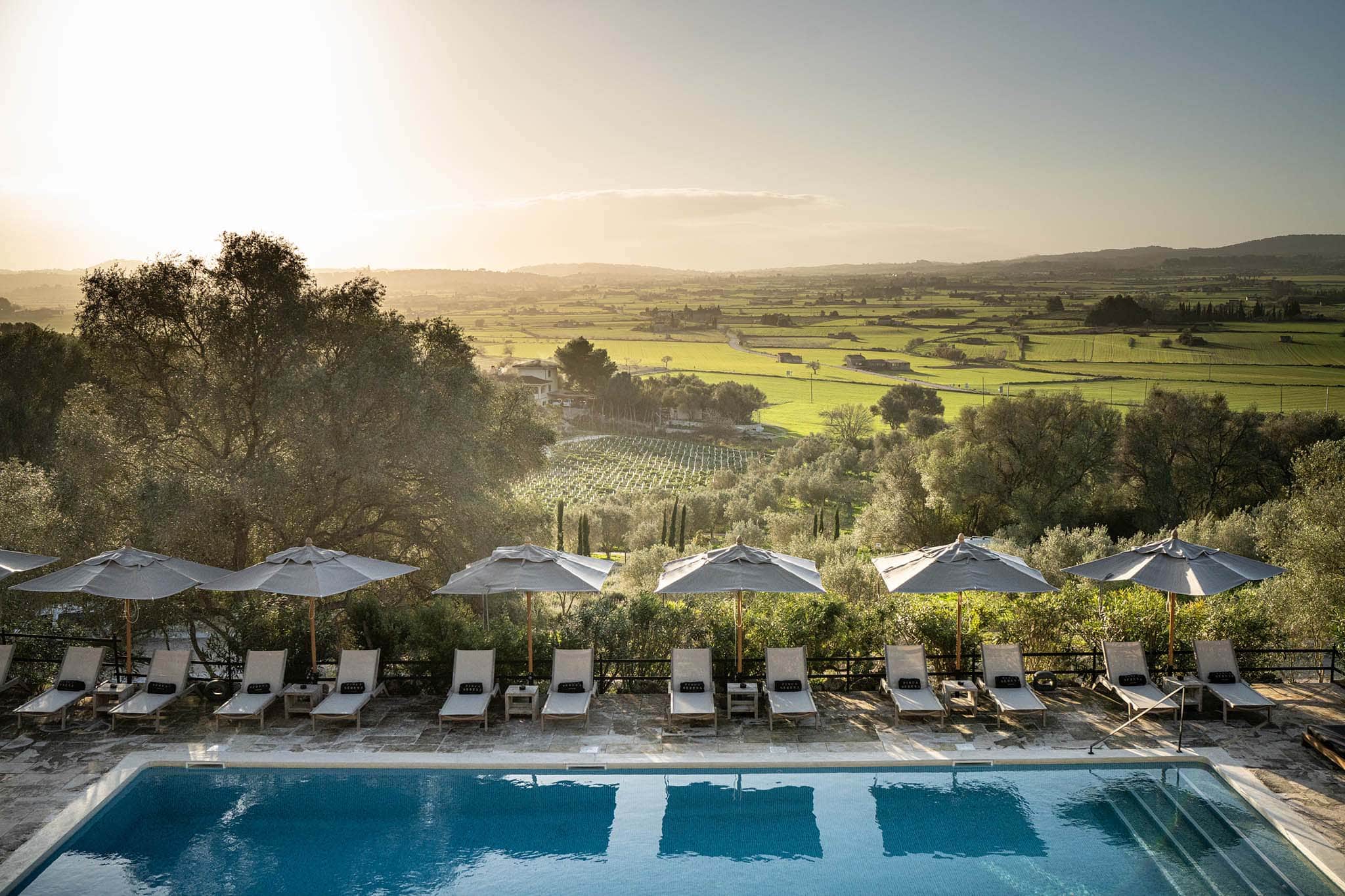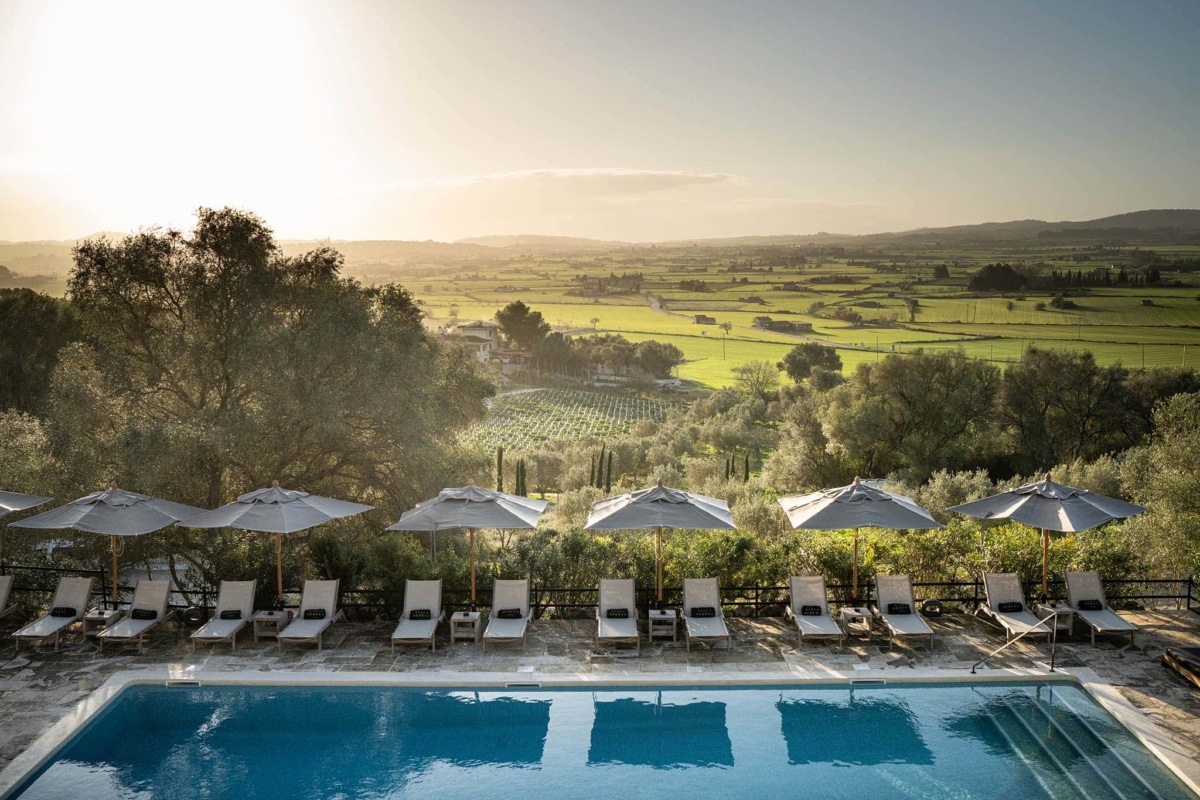 Strolling through the charming alleys, one encounters different architectural styles dating back to the Middle Ages. You also see larger mansions that bear witness to their wealthy inhabitants from the past, as this was once a town popular with money lenders. The Gothic church of Sant Bartomeu is imposing, with an impressive interior. The most beautiful viewpoints in the area can be found at the top of the mountain 'Puig de Sant Miguel', where the Santuari de la Bona Pau sanctuary is located, which dates back to 1395 and stands on the site of a former hermitage.
Not far from Montuiri is one of Mallorca's best golf courses - Golf Son Gual. This championship course is certainly one of the best in Europe. From the clubhouse you have a fantastic view over the course to Palma.
Not far from Montuiri is the 5* Hotel Finca Serena with the Jacaranda restaurant. The kitchen offers daily fresh produce from the island as well as from the hotel's own vegetable garden. Therefore, in addition to their own vegetables, the fish, free-range chickens and beef come from the island. The beautiful surroundings offer olive groves and vineyards for walks.