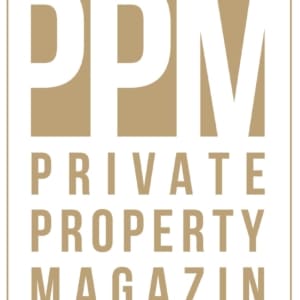 As cooler weather has finally arrived to the island, hiking and mushroom season begins in earnest. Mallorca offers numerous hiking routes that cater to a variety of skill levels and preferences, and many hikers both amateur and expert share their experiences online so that everyone can enjoy the same routes. Unfortunately for mushroom seekers, those in the know keep their favourite spots top secret. However, many local restaurants are celebrating mushroom season with mushrooms as a key ingredient in their seasonal dishes.
Below are some of Mallorca's most popular hiking trails. When planning a hike, make sure to check the current trail conditions, as some routes may be closed during certain seasons or for maintenance. Also, consider your skill level and be prepared with appropriate gear, especially for more challenging hikes. It's always a good idea to consult local hiking guides or visitor centres for the latest information on trails and weather conditions before embarking on your hike, and importantly for safety, avoid solo hikes.
Happy hiking!
Tramuntana Mountain Range: The Tramuntana mountains run along the northwest coast of Mallorca and offer some of the most scenic and challenging hiking routes on the island. One of the most famous trails is the "GR 221," also known as the Dry Stone Route, which spans about 140 kilometres and takes you through picturesque villages and the stunning mountain scenery.
Torrent de Pareis: This is a challenging and adventurous hike that takes you through a dramatic gorge, ending at the secluded beach of Sa Calobra. It's an incredible place for experienced hikers who don't mind a bit of scrambling.
Cala Tuent to Sa Costera: A moderate hike that takes you along the coastline with beautiful views of the Mediterranean. You'll pass by the charming village of Cala Tuent and eventually reach the more remote Sa Costera beach.
Puig de Massanella: This is the second-highest peak on the island, and hiking to the summit provides panoramic views of the island. The hike can be challenging, but the reward is well worth it.
Cap de Formentor: Located in the northern part of the island, Cap de Formentor offers a relatively easy hike with stunning views of the rugged coastline. The lighthouse at the end of the cape is a popular destination.   Make sure not to drive on Ma-2210 between June and September, as all vehicles without permission will receive a fine for driving up to Formentor.  Park before the barrier and hike up.
S'Albufera Natural Park: If you prefer a more relaxed and nature-focused hike, visit the S'Albufera Natural Park, which is one of Mallorca's most important wetland areas. It's a great spot for birdwatching and taking in the island's unique flora and fauna.
Cami de Sa Volta: This is a circular coastal walk that takes you along cliffs, offering beautiful views of the sea and the island's landscape. It's a relatively easy hike suitable for most hikers.
Cala Deià to Llucalcari: A coastal hike with incredible views and a visit to the beautiful village of Deià along the way. It's a moderately challenging but rewarding trail.
PROPERTIES FOR SALE MALLORCA