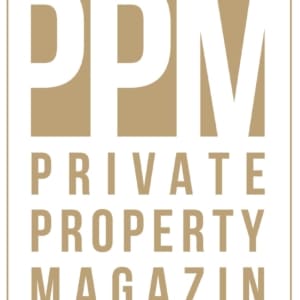 Mallorca is known not only for its stunning natural beauty, rich culture and cosmopolitan atmosphere, but also for its beautiful coastline and idyllic beaches. It's an attractive place for holidaymakers, investors, and digital nomads alike, as the quality of life on this island is high, and there are many benefits to living close to the sea. Even better if one can live in a seafront or beachfront apartment or villa, highlighting the irresistible allure of coastal living on this Mediterranean island.
Coastal life in Mallorca:
Island life in Mallorca offers a unique blend of rustic charm and modern luxury. The Mediterranean architecture, the warm rays of the sun and the refreshing sea breeze create a perfect backdrop for a relaxed yet sophisticated life. The coast of Mallorca is lined with picturesque bays, clear waters and a rich underwater world that delights residents and visitors alike.
Oceanfront Plots and Beachfront Villas in Mallorca:
One of the most desirable types of properties for sale in Mallorca is undoubtedly seafront plots and beachfront villas. These exclusive properties in Mallorca not only offer stunning views of the azure Mediterranean Sea, but also direct access to the island's sandy beaches and coves. Many of these properties have private docks, allowing owners to conveniently park their boats and yachts on their doorstep and enjoy the freedom of the sea to the fullest.
The advantages of living by the sea:
Living in close proximity to the sea offers a wealth of benefits. The soothing sound of the waves, the salty sea air and the chance to watch the sun rise over the horizon each day all contribute to an overall sense of well-being. Water activities such as swimming, snorkeling, sailing and surfing are on your doorstep and there are plenty of top-quality restaurants serving fresh seafood.
The Allure of Island Life:
Island life in Mallorca embodies the perfect balance of relaxation and adventure. Whether you opt for the elegant lifestyle in a luxurious property or prefer to live in a cozy beach villa with rustic charm, the island's diverse real estate landscape offers the right option for every taste and preference.
Mallorca's coastal regions offer properties for sale and unique living experience enhanced by the option of living in a seafront location. The luxury of having the sea as your neighbor, combined with the island's laid-back atmosphere, creates a lifestyle that many dream of. Whether you want to admire spectacular sunsets over the sea, swim in crystal clear waters or dine at top-notch restaurants, Mallorca offers all that and more for those who want to experience island life to the fullest.