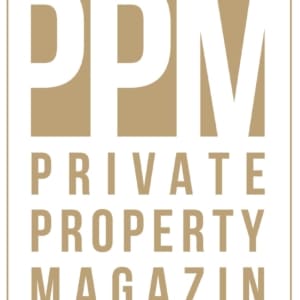 Mallorca, the beautiful Balearic island in the Mediterranean, is no longer only known for its breathtaking beaches and picturesque landscapes. In recent years, Mallorca has developed into a real paradise for gourmets. With a rich variety of traditional dishes, local markets and farm-to-table experiences, and ten Michelin star restaurants, the island attracts connoisseurs from all over the world. In this article we will explore the culinary wonders of Mallorca, from must-try dishes to local markets and farm-to-table experiences.
The Must-Try Dishes:
Mallorca impresses with a variety of taste experiences that reflect the authentic Mediterranean cuisine of the island. An absolute must is "Sobrassada," a spicy, air-dried sausage made from pork and peppers. Often found on toasted bread, this delicacy adds a touch of spice to every bite. Also on the must-try list is ensaimada, a sweet pastry baked in a spiral shape, sometimes filled with chocolate, cream, or custard.  Other local favorites include "trampó," a salad of tomato, sweet peppers and onions, and "tumbet," a baked dish with potato, eggplant, red peppers, and tomato sauce, often served with fish or roast meat.
Local Markets:
A stroll through Mallorca's local markets is a treat for all the senses. One of the most famous markets is the Mercat de l'Olivar in Palma, the island's capital. Here you will find an abundance of fresh produce including fruit, vegetables, fish, meat and spices. The lively atmosphere and the opportunity to chat with the local traders make the visit an unforgettable experience. Equally charming is the Mercat de Santa Catalina, where you can sample fresh seafood, cheeses and delicacies sourced straight from the island's farms. Each town has a once or twice weekly pop-up market, and some local vendors work only at these markets, setting up stalls in a different town each day of the week.  Some of the more popular pop-up street markets include Inca, which takes place all over the center of town from every Thursday morning, Santa María on Sunday mornings, and Santanyí, Wednesday and Saturday mornings.
Farm to Table Experiences:
The farm-to-table movement has gained traction in Mallorca in recent years. More and more restaurants are using local, seasonal ingredients that come from the surrounding farms and gardens. Visitors have the opportunity to take part in farm tours, where not only can they learn about the processes involved in food production, but they can also pick fresh ingredients straight from the field. These experiences not only provide a deeper understanding of the food that ends up on the plate, but also promote sustainable agriculture on the island.
Mallorca has undoubtedly developed into a culinary paradise that makes the hearts of gourmets beat faster. From the unique flavors of sobrassada and ensaimada to the bounty of fresh produce at local markets and inspiring farm-to-table experiences, the island offers a diverse array of culinary delights in addition to excellent quality restaurants, from casual to luxurious. Whether you are interested in traditional dishes, local markets or sustainable dining experiences, Mallorca has something for everyone.
PROPERTIES FOR SALE IN MALLORCA