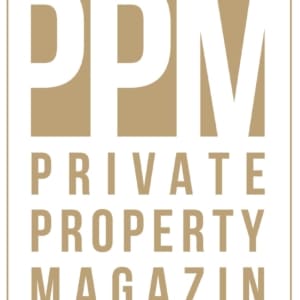 A guide to buying property in Mallorca: tips and legal considerations
Mallorca attracts not only tourists with breathtaking beaches and picturesque landscapes, but also with a growing popularity as a real estate investment destination. Whether you are looking for a holiday home, holiday apartment or permanent residence, buying a property in Mallorca can be a worthwhile decision. This guide offers you a step-by-step overview of buying property in Mallorca, including legal requirements, taxes and useful tips to ensure a smooth buying process.
Step-by-step guide to buying property in Mallorca:
Research and Selection: Start with comprehensive research to understand the property market in Mallorca. Think about what type of property you are looking for, be it an apartment, villa or country house. Explore different regions of the island and identify areas that fit your needs and preferences.
Real Estate Agent: Working with an experienced real estate agent is invaluable. An agent can help you find the right property, organize viewings, guide you through the buying process, and connect you to relevant third parties (Tax advisors, Banks, Lawyers, and more.)
Tax options: Check and get advice on your tax situation so that a plan can be tailored to you personally.
Financing: Determine your budget and financing options. Consider not only the purchase price, but also ancillary costs such as taxes, notary, and brokerage fees.
Legal review and due diligence: Before making an offer, conduct thorough due diligence on the property. This includes verifying the property's legal status, checking any existing debts or encumbrances, and reviewing the property's documentation, such as the title deed (escritura), land registry information, and any planning permissions or building permits. In most cases the lawyer will do this for you.
Reservation contract: In Mallorca, it is common to sign a private purchase contract (contrato privado de compraventa) known as "Arras." This contract details the terms and conditions of the sale, including the agreed-upon purchase price, payment terms, any conditions or contingencies, and timeline for completion. At the signature a reservation deposit is paid on an escrow account (usually around 10% of the purchase price) to secure the property.
Sales contract: After successful due diligence, the sales contract will be signed between you and the seller. This contract contains all the details of the purchase, including the price, payment terms, and handover date.
Notarial Deed: On the agreed completion date, the buyer and seller meet at a notary's office to sign the public deed of sale (escritura de compraventa) in the presence of a notary. The remaining balance of the purchase price, along with any taxes and fees, is paid at this time (around 11% of the purchase price, but it can be higher if the purchase price is in a higher bracket). The notary registers the transfer of ownership with the Land Registry.
Legal Considerations and Taxes:
When buying a property in Mallorca there are some important legal aspects to consider:
NIE Number: As a foreign buyer you will need a Spanish Tax Identification Number (NIE).
Real estate transfer tax: When buying an existing property, real estate transfer tax applies. The rate varies depending on the value of the property and the region where the property is located.
Value Added Tax (IVA): When buying a new property, VAT is due instead of real estate transfer tax.
Land register: Make sure that the property is registered in the land register and that there are no open encumbrances or debts.
Useful tips for a smooth buying process:
Professional Advice: Get legal and financial advice from professionals to ensure you are well prepared for your purchase.
Local Knowledge: Get to know the region well before deciding to buy. Each area of Mallorca has different advantages and disadvantages.
Negotiation Skills: Skillfully negotiate the purchase price and other terms. An experienced broker can offer you valuable support in this regard.
Contract understanding: Take the time to thoroughly review and understand the purchase contract, and clarify any ambiguities.
Respect deadlines: Stick to deadlines in the purchase contract to ensure the purchase process runs smoothly.
Buying property in Mallorca can be an exciting and rewarding investment provided you go about it well prepared. By understanding the legal requirements, seeking professional advice, and proceeding diligently, you can ensure a smooth buying process and soon be enjoying the beauty of this Mediterranean island to the fullest.